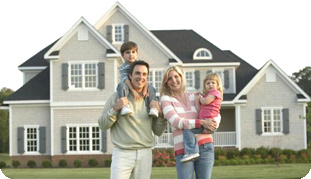 Fast, Easy & Affordable Landlord Background Check, Credit Check and Tenant Screening

Tenant Background Search is a comprehensive tenant screening solution used commercially and by individual property owners alike. Secure your investment today with the most trusted and established tenant screening solution in the industry.

If you are in need of landlord background check or landlord credit check services, then look no further than Tenant Background Check. Our reports are fast, accurate and affordable. Quite simply, Tenant Background Search is the ultimate landlord tenant screening tool on the market today. As a landlord, your primary goal is to protect your investment. You need to make sure that you rent to responsible tenants who will:
Pay rent consistently on time
Not break their lease
Not damage the property
Our landlord tenant screening services allow you to do just that. We make your job as a landlord or property manager so much easier. Our credit and background check services allow you to make sure that you line up responsible tenants for your rental properties. Evictions are time consuming, stressful and unprofitable. Tenant Background Search will go a long way in terms of preventing evictions and will save you money and time. Please order today.